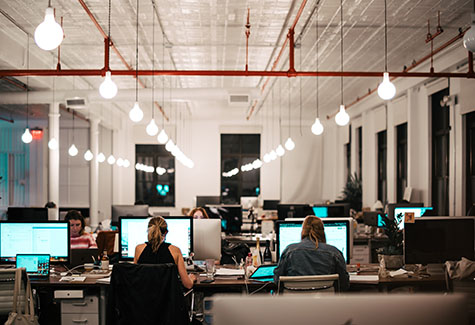 Asheville is unlike any other place. At over 2,000 feet East of the Mississippi River, it is the highest city of its size. The area has the largest concentration of various outdoor activities in North Carolina and is surrounded by mile-high mountains. The area is renowned for its excellent cuisine, top-notch artwork, incredible music, and distinctive shopping.
The abundance of outstanding small companies and big enterprises is one of Asheville's strongest qualities. Our local economy is thriving, and hundreds of individuals relocate here every year to start exciting new careers in picturesque settings.
While the past few years have been difficult for businesses in western North Carolina as a whole, we have persevered in the face of often overwhelming difficulties and are now stronger than ever. Businesses are prospering, and we can thank our dedicated staff and wonderful customers.
If you want to let your staff know you appreciate them, here are a few ways:
How To Thank Employees in and Around Asheville, NC
1) Treat Your Staff To Dinner in Asheville
Food is something that is plentiful in our region. Some of the top dining establishments in the South are located in Asheville, Black Mountain, and the nearby communities. Whether you're looking for a long lunch or a big dinner, there are various locations where you can treat your staff that show you really do appreciate their work.
2) Take Your Employees to an Escape Room
If you've never played one, they are really entertaining! It will be a welcome departure from the usual time your staff spends working through issues.
3) Play Laser Tag
Amazingly; Star Wars served as inspiration for the development of laser tag. You might not be aware of how much laser tag has changed and developed if you haven't played any modern versions of the game. The laser tag at Black Mountain Adventure Zone is more like a live-action video game.
New LaserWar taggers have taken the role of bulky jackets and have sensors and comfortable head straps. The day when sprinting meant being tangled up in long, swirling wires is long behind.
Vibrations and audible effects inform each participant of their actions. Players like seeing all of their stats displayed on the screens in our stadium after the game. We can efficiently run a number of games and scenarios throughout your party to keep the fun going.
4) Play GellyBall
You're missing out if you haven't played GellyBall yet! This entertaining new game substitutes the ammunition with lower-impact ammo that feels more like being flicked by a rubber band, preserving the motion that everyone enjoys about paintball and airsoft. The gameplay is exactly as thrilling as that of other games since GellyBall blasters can still blast accurately up to sixty feet.
Since GellyBall is appropriate for kids as young as five, your staffers' families are welcome to attend. Both kids and adults may be ready to shoot in no time with just a quick tutorial at the beginning of the game.
Black Mountain Adventure Zone is a great option for thanking employees and their families. Find out more about hosting your company gathering here!