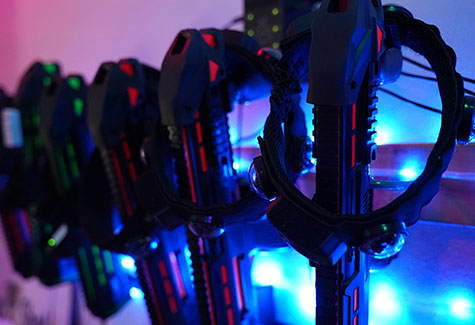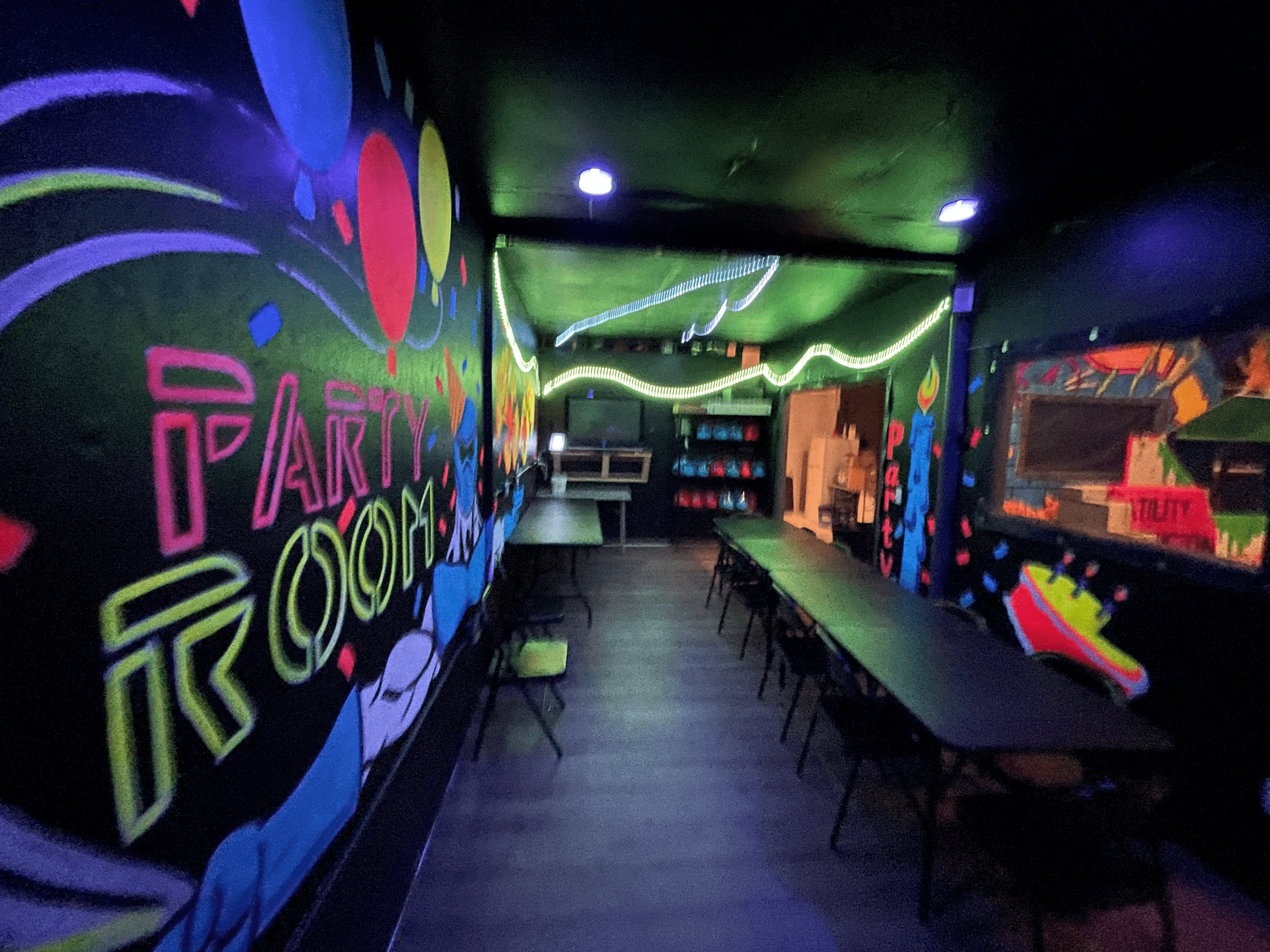 Throw a Laser Tag Party
Available almost any day by appointment in advance
Bring your food, drinks and party supplies
Includes Gift for VIP
*Options and details vary by BMAZ Location
More details about Laser Tag at BMAZ
How is Laser Tag Played?
Depending on the BMAZ location, type of event, age group and number of players, we run a variety of games which may include team battles, capture the flag, traitor town, one-on-one or two-on-two championships and more. Your BMAZ Host will organize and run the games during your party.
We typically play in a set number of teams. With more people, we will have more teams and rotate between games so everyone gets lots of play time.
Our general rules of conduct are posted in the arena and we expect respect for other players, as well as our staff, equipment and facility.
There should be no physical contact between players or equipment. Our arena, bunkers and decore are not designed to be climbed upon or moved.
What ages can play Laser Tag at BMAZ?
We do our best to cater to your party needs and to make our experience fun for all ages in your group. Our laser tag equipment is probably unlike anything you've played before.
We have found that ages 8+ catch on quickly to our unique laser tag experience. We welcome younger players (5+) and want you to know that some may struggle a little with carrying the equipment and aiming which may make the experience less fun for them. We've found that an adult needs to assist players 5-7yrs old.
While do not recommend a laser tag party at BMAZ specifically for children under the age of 7, we do our a best to make it fun for everyone in your group.
Do you see the laser?
The taggers feature class 1 lasers which are safe and invisible. You do not see your laser shot location. You do see shot confirmation on your opponent when you hit them. Their headset will light up. It usually takes multiple shots to take out an opponent depending on the game type and weapon you choose.
You will see a light from the muzzle flash which will appear on your target but is not lined up to act as a laser site. However, once you know how that light aligns with your target, you can use it to quickly set your aim and hit your target every time (hint, typically you should aim your muzzle flash a little low to hit your target).
How many players can play Laser Tag?
The number of players varies by BMAZ location
 Black Mountain, NC – 8 players at a time. Additional players in your group will rotate and take turns.
Whittier, NC – 12 players at a time. Play and party package options vary.
What makes Laser Tag at BMAZ unique?
Our equipment includes brand new taggers and correspoding headstrap with sensors. There are no heavy vests or uncomfortable gear to wear. Sound effects and vibrations inform each player of their actions.
For younger players, we select the easiest settings to maximize fun.
This new system provides live scoring so each player knows their personal and team statistics!
What equipment is required?
We provide all the necessary equipment as part of your party fee.
Our equipment includes: brand new brand taggers and corresponding headstrap with sensors. There are no heavy vests or uncomfortable gear to wear.
You do not need to own or bring any special equipment.
is a waiver required?
Yes. please complete a waiver for each participants using the tab at the bottom of the screen or this link (click here).
Our electornic waiver can be completed in advance and must be on file for every participant. For your convenience, a parent or legal guardian may easily include multiple minors on one waiver.
Choose an Adventure Location
Just Play or Throw a Party!
Click on a location below for details, availability and to book online.
Indoor - Black Mountain, NC
108 WNC Shopping Center
Black Mountain, NC
Open Every Day By Appointment
(no walk-ins at this time)
Indoor - Whittier, NC
5200 Hwy 74 West, Whittier, NC
between Dillsboro and Cherokee
Every Day By Appointment
Walk-In's Saturdays 11-7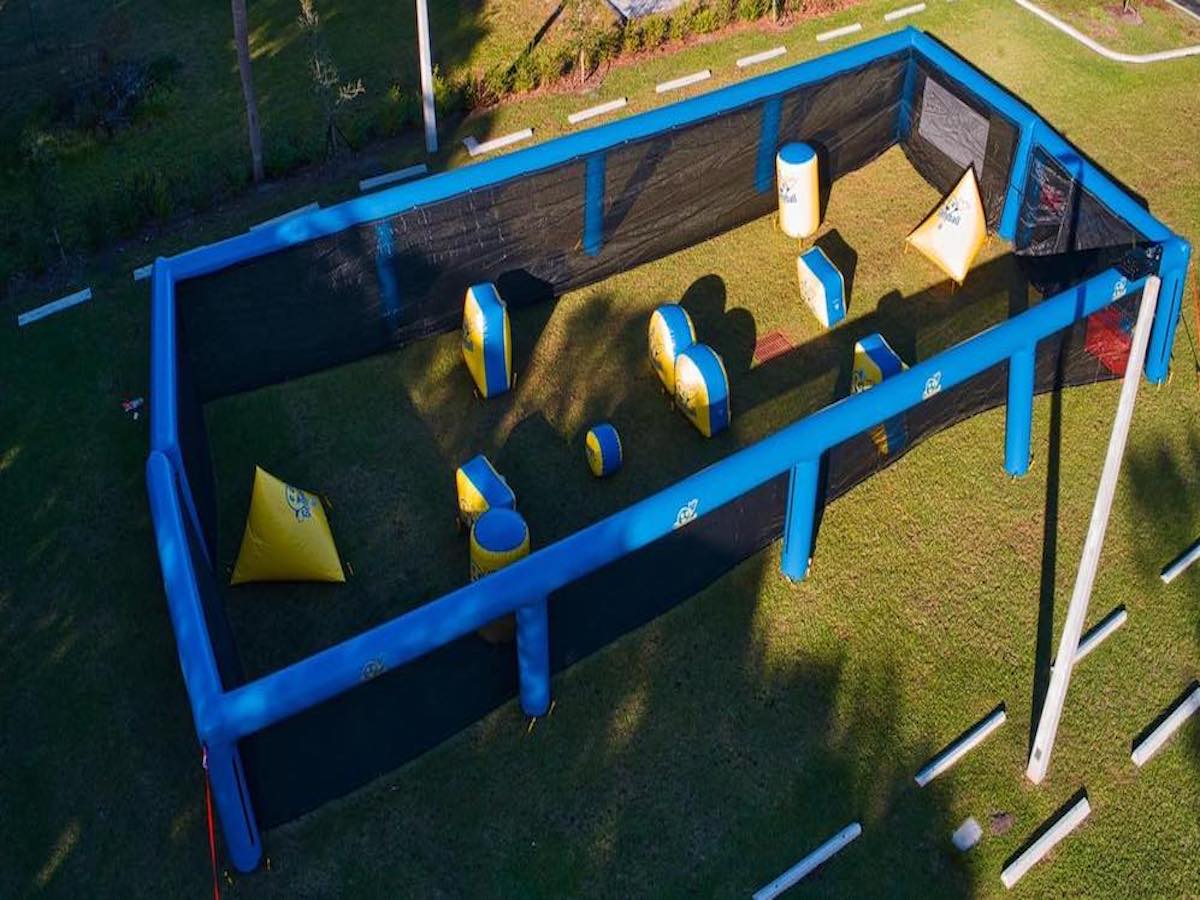 Your Location in WNC
We bring the funtivities to your indoor or outdoor location for backyard parties, church events, school activities, fundraisers, fairs and festivals.
LOCATIONS
Black Mountain Location:
108 WNC Shopping Ctr,
Black Mountain, NC
BMAZ Blk Mtn Facebook
Open Daily by Appointment Only
Whittier Location:
5200 Hwy 74 West,
Whittier, NC
BMAZ Whittier Facebook
Open Daily by Appointment AND
Walk-In Saturdays 11am-7pm
Call or Text: ‪(828) 419-0473‬