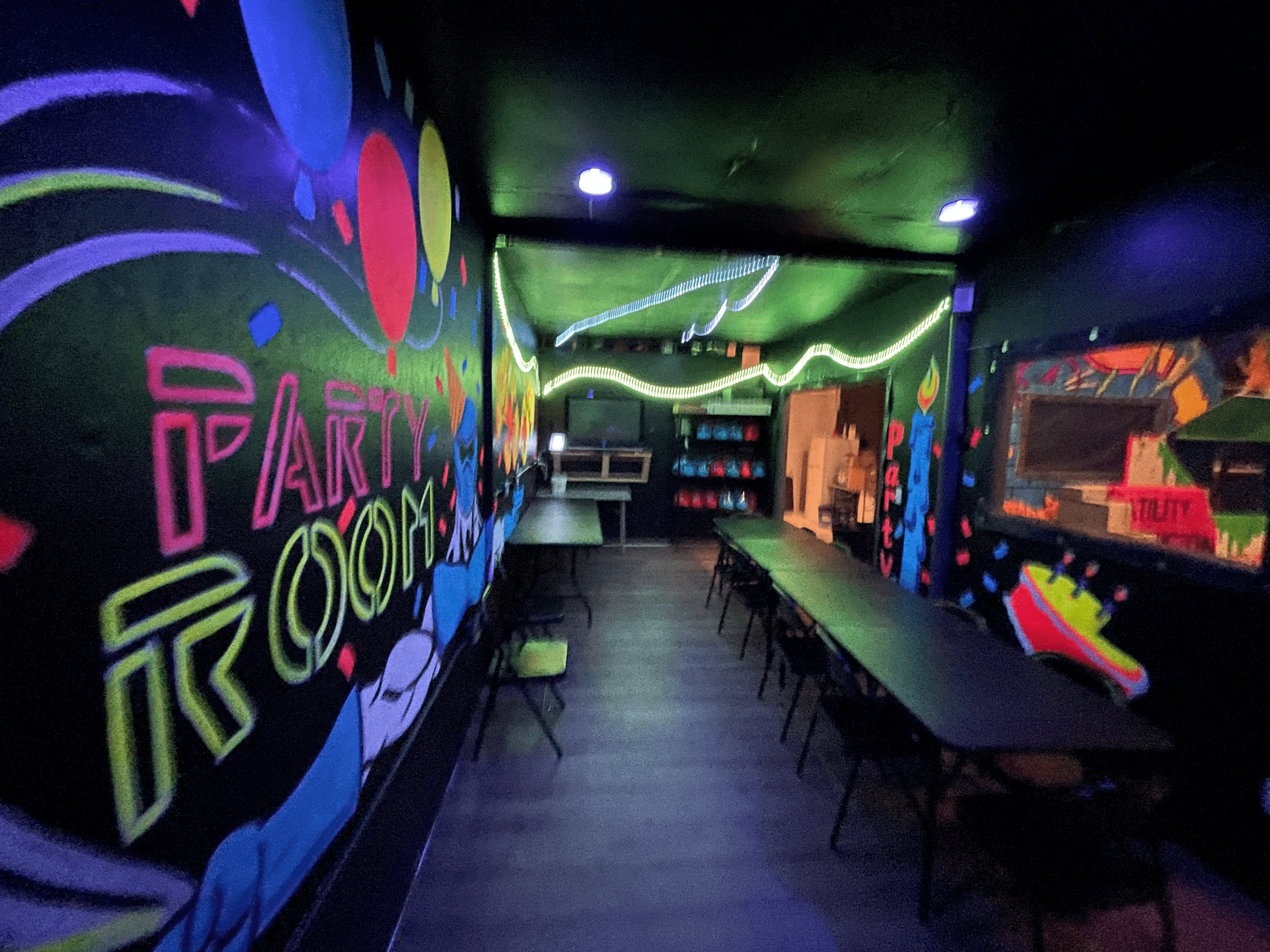 Throw a GellyBall Party
Available almost any day by appointment in advance
Just add Party Time to your Reservation
Bring your food, drinks and party supplies
Includes Gift for VIP
*Options and details vary by BMAZ Location
More details about GellyBall at BMAZ
How is GellyBall Played?
Depending on the type of event, age group and number of players, we run a variety of games which may include team battles, capture the flag, traitor town, one-on-one or two-on-two championships and more. Your BMAZ Host will organize and run the games during your party.
Each location has a different number of possible players and teams. With more people, we will have more teams and will rotate between games so everyone gets lots of play time based on your reservation details.
Our general rules of conduct are posted in the arena and we expect respect for other players, as well as our staff, equipment and facility.
There should be no physical contact between players or equipment. Our arena, bunkers and decore are not designed to be climbed upon or moved.
What equipment is required?
We provide all the necessary equipment as part of your party fee.
Our equipment includes: our battery-powered automatic  gel-blasting pistol, full-face protective mask and ammo.
You do not need to own or bring any special equipment.
Group Play and Party Packages include an UP TO number of masks and blasters. Additional masks may be available to use for a small fee. Guests are provided with sanitizing wipes if they wish to clean the masks between players in their group!
Please do not take masks off our wall as they may be needed for the next group. Our staff will provide you with equipment
How Many Players can Play GellyBall?
Each BMAZ location has different options.
For Black Mountain, NC – Private events include up to 10 players at a time. You can actually have up to 25 total people in your group (including non-players). We play up to 10 at a time in the arena. If you have more than 10 players in your group, we will simply create teams and rotate every couple of games so everyone gets to play.
Each party has a set amount of play time included. If you need more play time, you can upgrade or if you need more party time, you can upgrade.
If you have many players, we recommend  unlimited ammo add-on.
Whittier, NC – more info coming soon.
Do you sell GellyBall Equipment?
Yes. We carry equipment and accessories for retail sale.
What should I wear?
We recommend bringing an extra layer (such as a light jacket or hoodie) until you know how the impact will feel. Bring or wear something with long sleeves and long pants until you can decide whether to shed a layer.
We also recommend wearing older clothes that can get dirty or stained just in case.
Our regular (non-glow) ammo does not leave a mark or stain at all.
When used, our glowing tracer ammo can leave a colored residue on clothes and skin. In our experience this washes out, however, we always recommend wearing clothing that can get dirty and possibly even stained.
What ages can play GellyBall?
Every player is different. We allow players as young as 5 because the equipment is easy to use.
When booking your event or considering walking-in, keep in mind that younger players will have a hard time participating with older players and may face higher risk of injury when playing with older or larger players. 
Does it hurt to get shot?
Each person's sensitivity to the impact is different.
We compare the feeling to getting snapped with a rubber band.
GellyBall is much lower impact than paintball and airsoft.
Impact particularly at close range and on bare skin may leave a red mark. Red marks on bare skin or through thin or tight layers of clothes are common from close range combat – in our experience, these marks are not painful but can be apparent for some time.
is a waiver required?
Yes. please complete a waiver for each player using the tab at the bottom of the screen or this link (click here).
Our electronic waiver can be completed in advance and must be on file for every participant. For your convenience, a parent or legal guardian may easily include multiple minors on one waiver.
Choose an Adventure Location
Not just for parties!
Click on a location below for details, availability and to book online.
Indoor - Black Mountain, NC
108 WNC Shopping Center
Black Mountain, NC 28711
Reservation Required - Private Access

Reservations available every day
(in advance).  Doors open up to 10min before your chosen start time
Indoor - Whittier, NC
COMING JUNE 2023
between Dillsboro and Cherokee
Posted hours for walk-in play
Reservations available every day
(in advance)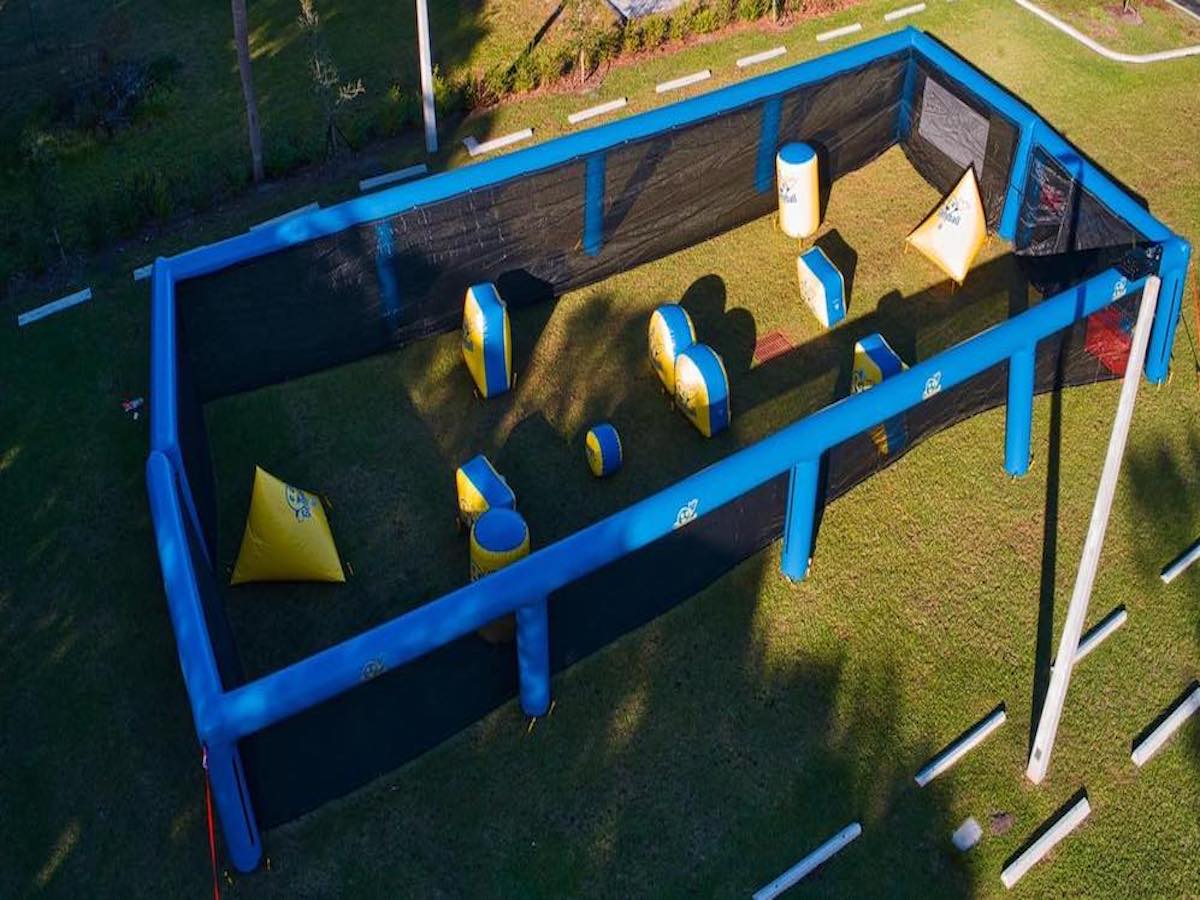 Your Location in WNC
We bring the action to your indoor or outdoor location for backyard parties, church events, school activities, fundraisers, fairs and festivals.
(Best with at least 2 weeks notice)
Reach Us!
Black Mountain Location:
108 WNC Shopping Ctr,
Black Mountain, NC
Whittier Location:
Details Coming Soon
Facebook Messenger: m.me/bmaz828
Call or Text: ‪(828) 419-0473‬
Hours:
Every day by appointment in advance.
Book online.