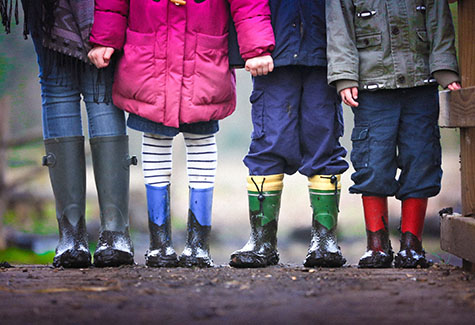 One of the most stunning small towns in the state, Black Mountain is situated in the most magnificent setting. The highest mountains on the East Coast stand tall over downtown Black Mountain, and the tallest of them all, Mount Mitchell, is directly accessible through nearby trails. Our community is ideal for a variety of outdoor pursuits, such as:
Hiking along the many miles of trails in our region
Mountain riding in some of the East Coast's top bike regions
Our numerous rivers and creeks provide whitewater rafting, kayaking, tubing, and other water activities.
Fly fishing on renowned trout waters
In the hundreds of thousands of acres of protected woods, you can go camping and backpacking.
Many of those activities are possible with young children, but, of course, it is important to make sure you account for their stamina and skill level. Sometimes, the weather doesn't cooperate, or the kids start asking for something that might be a little more in line with their speed. Here are a few options for kids in Black Mountain.
Kid-Friendly Activities in Black Mountain, NC
Hike The Easy Trails
Nearby Crabtree Falls is the perfect hike for kids. There is enough distance to feel accomplished, and the reward is a beautiful waterfall.
Drive on the Parkway
The Blue Ridge Parkway offers stunning views and many short hiking options, picnic areas, and interesting stops. Mount Mitchell is a few minutes from the Parkway. You can park close to the top, and if the weather cooperates, show your kids views of five states! There's also a restaurant with amazing views.
Play Laser Tag in Black Mountain, NC
Laser Tag was created with the concept that there should be an indoor shooting game that allowed teams to use weapons that were comparable to the blasters used in Star Wars. Given that, it begs the issue of whether you are more skilled at laser tag than a Storm Trooper. You can find out at Black Mountain Adventure Zone.
If you haven't played in a while, you probably picture wearing heavy vests with blasters attached to cords. That's not how we do it at BMAZ! Our equipment includes brand new LaserWar taggers and corresponding head straps with sensors. There are no heavy vests or uncomfortable gear to wear. Sound effects and vibrations inform each player of their actions.
Book your party to experience new laser tag at Black Mountain Adventure Zone!
Play GellyBall in Black Mountain, NC
"GellyBall is the revolutionary, lower-impact shooting game for all ages! Our commercial-grade, battery-powered blasters, launch hydrated gel orbs at targets or other players in a variety of game scenarios." – GellyBall.com.
The ammo is made of mostly water, so it's environmentally friendly. When played inside, the ammo can be vacuumed or swept. There's virtually no cleanup required outside. More importantly, it's lower impact than paintball or airsoft ammo. Being struck feels a lot like getting flicked with a rubber band. It is perfect for younger kids and adults alike!
If you need an indoor activity for kids in Black Mountain, Black Mountain Adventure Zone has plenty to do! Book your party today!