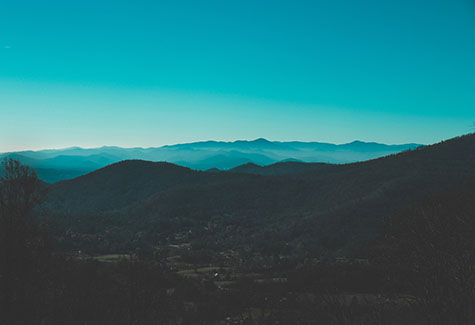 The great outdoors are what bring millions of tourists to the city of Asheville. When tourists come to visit or individuals relocate here, they anticipate spending as much time as possible outdoors, perhaps partaking in a variety of enjoyable pursuits, including hiking, fishing, canoeing, whitewater rafting, camping, and mountain biking.
However, if you're here with kids, sometimes you will find that the weather just doesn't cooperate with what you want to do outside. You may find that the kiddos are not cooperating, either. Here are a few kid-friendly activities in and around Asheville to help keep children occupied and entertained for a little while.
Kid-Friendly Activities in and Around Asheville
Asheville Museum of Science (AMOS)
AMOS in downtown Asheville is a must-visit if you want to have a good time while learning and growing on a gloomy day. The top interactive scientific attraction in Asheville is the Asheville Museum of Science. AMOS offers a variety of educational activities and fully interactive exhibitions for the whole family.
In the Hall of Minerals, you may play the role of a geologist while altering real-time surroundings, searching for fossils, and interacting with the Teratophoneus dinosaur skeleton.
The Pinball Museum
"The Pinball Museum is exactly what it sounds like, a building full of thirty-five pinball and thirty-five classic arcade games. And they are not just relics; you can play them as long as you like for just $15. It's first-come, first-serve, so make sure you check their hours and arrive as early as possible."
Play Laser Tag in Black Mountain, NC
With the idea that there should be an indoor shooting game that allowed teams to utilize weapons similar to the Star Wars blasters, laser tag was invented. At Black Mountain Adventure Zone, you can experience new and improved laser tag.
If you haven't played in a while, you probably have an image of donning bulky jackets and having cord-connected blasters. At BMAZ, we don't operate that way! New LaserWar taggers and associated head straps with sensors are part of our apparatus. There are no cumbersome vests or other attire to wear. Each player is alerted to their actions via sound effects and sensations.
Book your party to experience new laser tag at Black Mountain Adventure Zone!
Play GellyBall in Black Mountain, NC
"GellyBall is the revolutionary, lower-impact shooting game for all ages! Our commercial-grade, battery-powered blasters, launch hydrated gel orbs at targets or other players in a variety of game scenarios." – GellyBall.com.
The ammunition is ecologically friendly because it is primarily comprised of water. The ammunition may be cleaned or vacuumed when played inside. Outside, very little cleaning is necessary. However, it has a smaller impact than paintball or airsoft ammunition. Being hit has a similar sensation to being flicked by a rubber band. Both adults and younger children will love it!
If you need an indoor activity for kids in Black Mountain, Black Mountain Adventure Zone has plenty to do! Book your party today! Black Mountain is just a few miles from Asheville, near Swannanoa.