UPGRADED LASER TAG EXPERIENCE IS HERE!
We have upgraded our laser taggers, scoring system and gameplay experience.
Laser Tag
New Experience Coming Soon!

Live Action Video Game Feel

Every Battle is a new experience
Laser tag at BMAZ is not your typical arcade style activity. Featuring LaserWar technology with multiple game and weapon modes so every battle is different and exciting.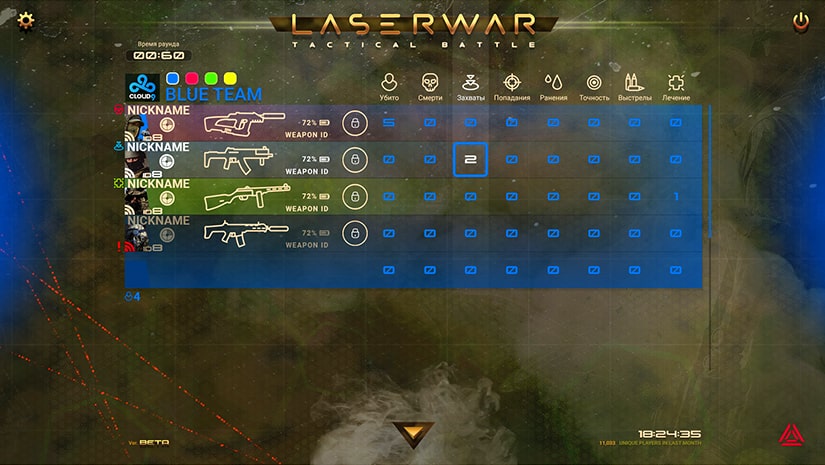 A's to your Laser Tag Q's
How is Laser Tag Played?
Depending on the type of event, age group and number of players, we run a variety of games which may include team battles, capture the flag, traitor town, one-on-one or two-on-two championships and more. Your BMAZ Host will organize and run the games during your party.
We typically play in teams of up to 4, So with more people, we will have more teams and quickly rotate between games so everyone gets lots of play time.
Our general rules of conduct are posted in the arena and we expect respect for other players, as well as our staff, equipment and facility.
There should be no physical contact between players or equipment. Our arena, bunkers and decore are not designed to be climbed upon or moved.
What ages can play Laser Tag at BMAZ?
We do our best to cater to your party needs and to make our experience fun for all ages in your group. Our laser tag equipment is probably unlike anything you've played before.
We have found that ages 8+ catch on quickly to our unique laser tag experience. We welcome younger players (5+) and want you to know that some may struggle a little with carrying the equipment and aiming which may make the experience less fun for them. We've found that an adult needs to assist players 5-7yrs old.
While do not recommend a laser tag party at BMAZ specifically for children under the age of 8, we do our a best to make it fun for everyone in your group.
Do you see the laser?
The taggers feature class 1 lasers which are safe and invisible. You do not see your laser shot location. You do see shot confirmation on your opponent when you hit them. Their headset will light up. It usually takes multiple shots to take out an opponent depending on the game type and weapon you choose.
You will see a light from the muzzle flash which will appear on your target but is not lined up to act as a laser site. However, once you know how that light aligns with your target, you can use it to quickly set your aim and hit your target every time (hint, typically you should aim your muzzle flash a little low to hit your target).
What should I wear?
We recommend wearing a couple of layers that you can shed as you get warm from moving around.. Bring or wear something with long sleeves and long pants until you can decide whether to shed a layer.
We also recommend wearing older clothes that can get dirty or stained just in case as some players tend to crawl or rub up against the arena and can get dirty. 
For mixed parties, gellyball remnants or glow material may also be transfered to clothing inadvertantly. In our experience, this fades and washes out but we recommend wearing clothes that get dirty or stained just in case.
How many players can play Laser Tag?
Our indoor arena accomodates up to 8 players at a time.
You can actually have as many players as you like. We play up to 8 at a time in the arena. If you have more than 8 players in your group, we will simply create teams and rotate each game so everyone gets to play. 
Each party has a set amount of play time included. If you need more play time, you can upgrade or if you need more party time, you can upgrade. 
If you have many players, we recommend the 'fill-the-time' add-on.
What makes Laser Tag at BMAZ unique?
Our equipment includes brand new LaserWar taggers and correspoding headstrap with sensors. There are no heavy vests or uncomfortable gear to wear. Sound effects and vibrations inform each player of their actions.
For younger players, we select the easist settings to maximize fun.
Our head strap sensors can be worn around the neck for younger players who's head may be too small for the head strap.
This new system provides live scoring so each player knows their personal and team statistics!
What equipment is required?
We provide all the necessary equipment as part of your party fee.
Our equipment includes: brand new LaserWar brand taggers and corresponding headstrap with sensors. There are no heavy vests or uncomfortable gear to wear.
You do not need to own or bring any special equipment.
Do you clean the equipment?
Yes! Between users of our equipment we clean and disinfect the gear as follows:
head strap and sensors are cleaned and disinfected prior to use by another individual
Tagger  grips are disinfected prior to the next individual.
is a waiver required?
Yes. please complete a waiver for each participants using the tab at the bottom of the screen or this link (click here).
Our electornic waiver can be completed in advance and must be on file for every participant. For your convenience, a parent or legal guardian may easily include multiple minors on one waiver.
WHAT IS YOUR ARENA MADE OF?
Our indoor facility has about 1500 sq ft of dedicated arena. The arena is decorated with various objects like barrels, panels, plants, pallets, blocks and other items that we periodically rearrange to keep the arena fresh for returning guests.
Our green outdoor carpet helps keep the players safe.
We have mounted blacklights around the arena and decorated with uv reactive paint and features along with fog machines to add to the experience. We call this Glow Mode and it is now included with every event!
A's to your General Party Q's
Where are you located?
108 WNC Shopping Center, Black Mountain
We are in the same shopping center as Pepperoni's Pizza, Black Mountain Automotive Repair as well as the laundrymat, physical therapy office and Bliss Beauty Bar!
Will a BMAZ worker be present during my party?
Yes! One or two of our BMAZ staff members will be your host and serve as the game commander. They will be available to assist you with facility related needs during your party.
Can we bring our own food/drink?
Yes! We encourage you to bring all your necesary party supplies (food, drink, cups, plates, plasticware, decorations etc.). We have tables and chairs that are available for you to use during your party.
Pepperoni's Pizza is a couple doors down from us in our shopping center and may be a great place to order food.
What facility resources do you have available?
You are welcome to use the following items:
We have 3-4 folding tables available (4'/6'/8') and appx 20 folding chairs.
We have a single restroom.
We do  have a small refrigerator with small top freezer you are welcome to usefor guest use at this time.
We do not stock party supplies at this time so please bring your own. There is a Dollar General nearby for last minute items.(cups/plates/napkins/cuttlery/tablecloths)
Do I have to pay for non-players?
In short , no.
Party pricing is based on a number of factors. At this time, any party-goer who does not participate in the games, does not need to be counted in the party group for pricing purposes.
The party room has a protected view of the arena, as does the front waiting area. Non-players are wlecome to watch from these areas. 
Keep in mind that our parties have a minimum charge, even if you do not use all of the included (up to) number of players. 
How much are additional players?
At this time (new as of March 2021), we do not charge for additional players.
Your event has an included amount of play time. Each player will get as much time as possible within that alotted time (2hr party includes 1hr play time). We will set the length of each game to allow all players a chance to play within your time frame.
You may upgrade your party for a flat fee to play as much as possible within your alotted party time. This could nearly double your play time and allow more players to participate without having to pay per player.
Laser Tag includes up to 8 players at a time
GellyBall includes up to 12 players at a time.
What is the cancellation / reschedule policy?
If you must cancel or reschedule your party, please do so with as much notice as possible.
With at least 72 hours notice, there will be no penalty for cancelling your party.
With at least 48 hours notice, there will be no penalty for rescheduling your party (first reschedule only and must be rescheduled to take place within 30 calendar days of the original date).
Fee for cancellation (with 24-72hours notice) will be equal to 50% of the standard party costs as discussed or quoted.
Fee for rescheduling (with 24-48 hours notice) will be equal to 50% of the party cost.
No-shows (as well as cancellations and reschedule requests with less than 24hrs notice) will be charged the full amount the party.
Notice of cancellation or reschedule must be made by positive phone contact (which will be immediately followed with a text or message followup) or in writing via Facebook messenger to our business page or text to our business number.
Should you need to reschedule a second time, an additional fee equal to 25% of the party cost will be incurred.
Exceptions may be made on a case by case basis at the sole discretion of Black Mountain Adventure Zone management.
How much does a private party cost?
Cost depends on options chosen like: activity, consumables (ammo), time and duration. Currently party options start at just $199!
Can I book an 'after hours' party?
If you have special requests or need an 'after-hours' party, please contact us to discuss options and availbility.
After hours will incur an additional fee and is dependent on availability of staff.
Are there other players during private events?
No. At this time, if you book a private party - you will have dedicated access to our facility for the duration of your party. Each party includes total time and play time. Play time is typically half of your total time. Your total time typically starts when you arrive to setup for your party.
What if we need more time?
If you need more time, we will try to accomodate, depending on what is scheduled next and staff availability.
Please do not take additional time for your party or clean-up without making arrangements first (preferably in advance of the party).
Additional time may incur additional charges.
Contact us about your specific needs (before booking, when possible) so we can customize a party event for you.
Do you have a designated party room?
Yes! We have just set aside an area for you to use as a party room!
This room overlooks the arena so your non-playing guests can watch the battles too.
Can we come early to set up?
Your chosen party time includes setup and tear down, so please keep that in mind when booking and planning your party.
Parties have a total "private facility use" time and a "play time" amount. For example, you may rent the facility for 3 hours total for your party and get 90minutes of play during that 3 hours. Your 'play time' is spread out throughout your total time and we are flexible as to how you use your available time during your party.
You may wish to tell your guests to arrive a few minutes after your scheduled time so you have plenty of opportunity to setup for your party. 
We are often able to accomodate an extra 15minutes before and after your scheduled party time for additional setup and clean up, however - please let us know ahead of time if you wish to use this additional time and be aware that our staff may be performing other duties during this time and unable to immediately assist you.
If you need additional time, please speak with us about it before booking so arrangements can be determined and we can provide you with an accurate price.
How does the party work?
1. You arrive at your scheduled time and setup your party room how you wish. At this time we will discuss any outstanding questions and arrangements.
2. Your guests arrive (recommended 15-20minutes after you) and you greet them. We will help escort your guests to the party room.
3. When you are ready, our BMAZ staff will welcome everyone, provide facility instructions and safety briefing for the gameplay and take a group photo if you wish (with your device).
4. Games will begin whenever you are ready, and we will take short or long breaks between games so you and your guests can relax and enjoy the party you've setup in the party room.
5. Our last game will start approximately 20-30 minutes before the scheduled end party time. This gives time for final photos and cleanup.
Do you have food/drink available?
At this time we do not have food or drink available.
Pepperoni's Pizza is a couple doors down from us in our shopping center and may be a great place to order food.
What costs extra?
We have several options that will incur additional fees:
1. After hours - if you party request is after our normal operating hours we may charge an additional fee
2. Unlimited ammo - if you wish to upgrade your entire party to unlimited ammunition we have one reasonable fee.
3. Dark Mode / Glow Mode - NOW INCLUDED!
4. Additional Play time or Total party time will be exta.
5. Damage to our property or equipiment will incur additional fees on a case by case basis.
6. Add-on Laser Tag. If you wish to do both activities, it will incur an additional fee and adds more play/party time.
Can I change my party details?
Absolutely! If your plans change and you need to alter the party details, you may do so.  You can change the party plan, add ammo or participants or add time. Just contact us to make necessary arrangements.
Most parties include several 'up to' features like participants and ammo. We cannot discount the party packages if you don't use all of the included features. 
If you need a completely custom party - please contact us to discuss options.
How can I book a party?
You can submit your reservation request for a Private Party through our online booking system.
This allows you to review all options and features and add-ons and pick a date and time. 
*We will review your request as quickly as possible and confirm it for you or reach out to adjust the schedule if necessary. Availability on the booking system does not guarantee that time is available for the location or BMAZ staff. Therefore, we will review your request and confirm or adjust as quickly as possible. Generally, a credit card is required when you submit your booking request.
If you do not wish to book online, you can reach out on facebook messenger or text us or leave us a voicemail and we will reach out to you to confirm the details and get your event scheduled. 
Laser Tag Party Pricing
Thanks for your patience while we upgrade our laser tag experience. Brand new laser tag adventure coming to BMAZ in June 2021!
We are upgrading everything! All new taggers, all new scoring system and all new experience.
Booking a private party means you get the whole place to yourself! You can bring in food, drink and party items. Our BMAZ host will help make sure you have everything you need and will also run the Laser Tag games. Game play can be used throughout your reserved time. Feel free to play, take a break, eat, party and play some more!
Don't need a big private party right now? Our new posted hours allow for walk-ins and private 1hr time slots! Once it is deemed safe we will resume hosting open play hours and demo-day opportunities watch our facebook page for details!
Basic Party Example
(90 min = 60min Play + 30min Party)
90 Minutes Private Facility Use, Including:

60 minutes of Game Time - one activity going at a time

30 minutes of extra party time (including tables and chairs)

Arrive up to 15min early with your food / drinks / decorations

BMAZ Host / Game Commander

Up to 10 players at a time for GellyBall, 8 for Laser Tag, 4 for Battle Cage. Unlimited total players (additional players rotate)

Up to 20 Ammo Hoppers for GellyBall (~14k rounds).
Standard Party Example
(120 min = 90min Play + 30min Party)
120 Minutes Private Facility Use, Including:

90 minutes of Game Time - one activity going at a time

30 minutes of extra party time (including tables and chairs)

Arrive up to 15min early with your food / drinks / decorations

BMAZ Host / Game Commander

Up to 10 players at a time for GellyBall, 8 for Laser Tag, 4 for Battle Cage. Unlimited total players (additional players rotate)

Up to 40 Ammo Hoppers for GellyBall (~28k rounds).
Custom Party
Starting at $179 and up
Choose Play Time (60,90,120...) and

Choose Activities (GellyBall, Laser Tag, Both)

Choose Party Time if needed (15,30,45,60..)

Choose Add-Ons and Upgrades

How many total players do you anticipate?

How many spectators do you anticipate?

What is the age range of most of the players?

Are you planning on having food/drink?
Additional Activity
Add Battle Cage or Sharpshooter Challenge for simultaneous play (includes additional staff to run 2 activities)
$60/hr
Retail Kits
Take home GellyBall Blasters and accessories. Enjoy 10% off regular retail pricing during your private event.
Extra Time (Facility Rental)
Without Game Play
$30 per 1/2 hour.
Night Play
Parties ending after 8pm
+$20/hr
Gameplay varies by age group. Games may include: Free for All, Elimination, DodgeBall Rules, Team Battle, Capture the Flag, Traitor Town, Infection, One-on-One, Two-on-Two, Last man Standing, Shooting Course and more.
Typically teams are played up to 4v4. If there are more participants, we rotate teams. When this occurs, games are shorter to ensure everyone gets plenty of game time.
Experience the Laser Tag adventure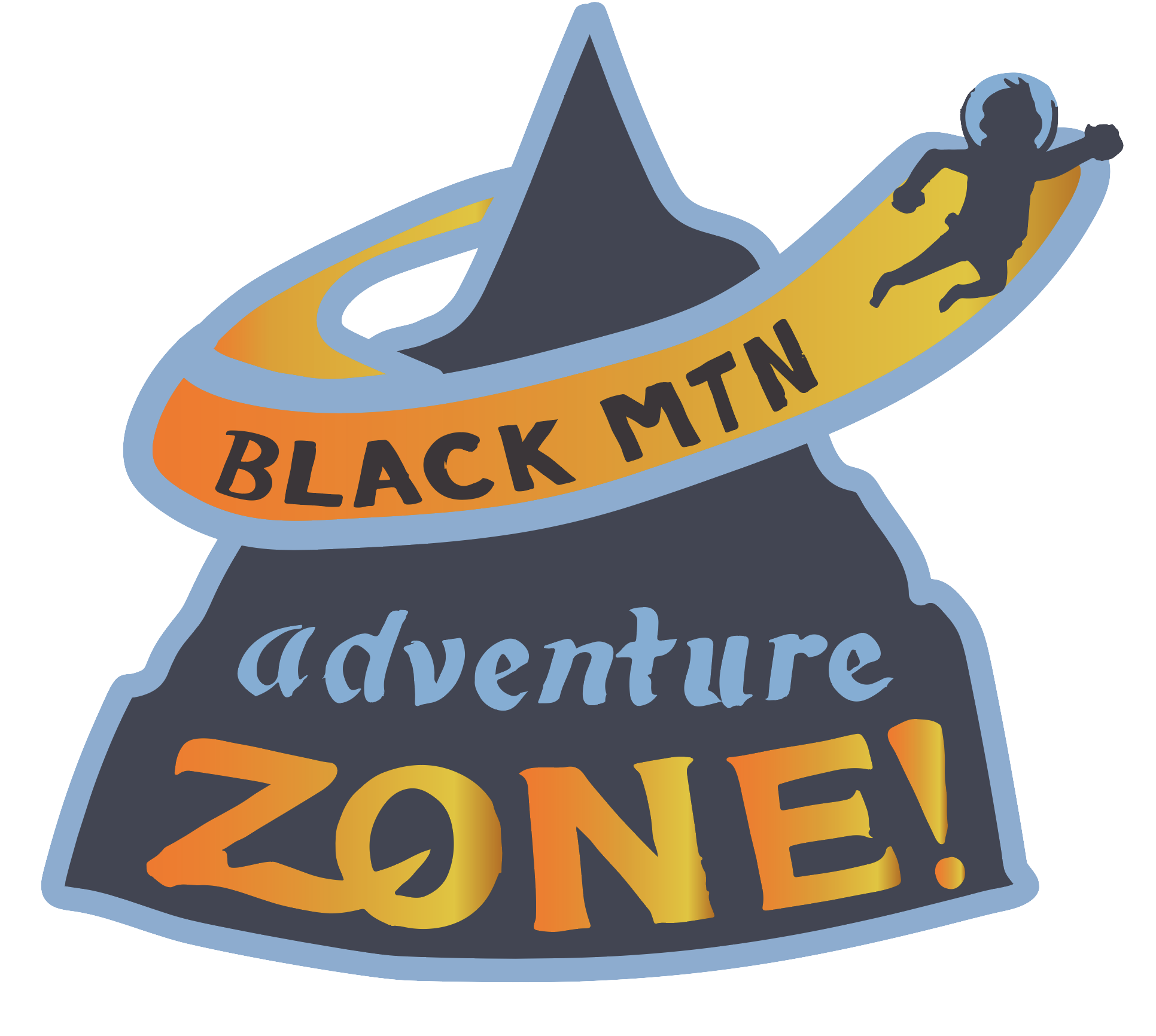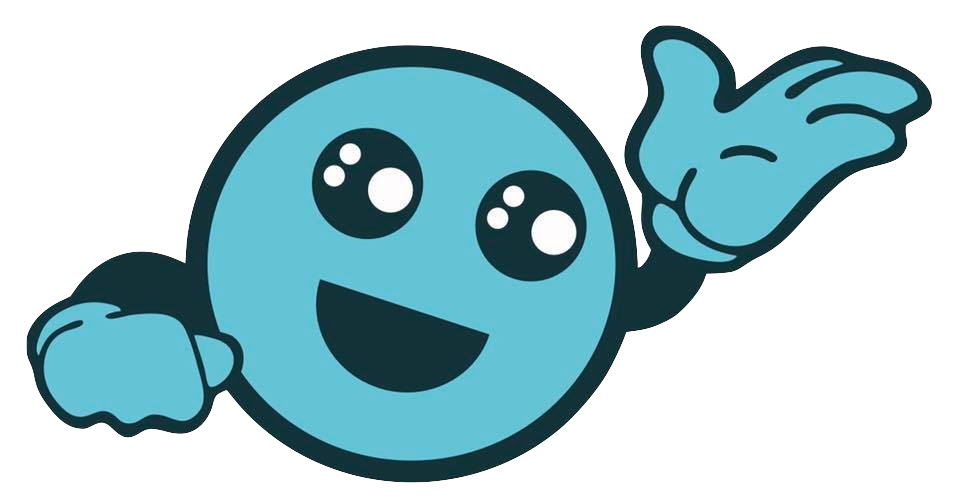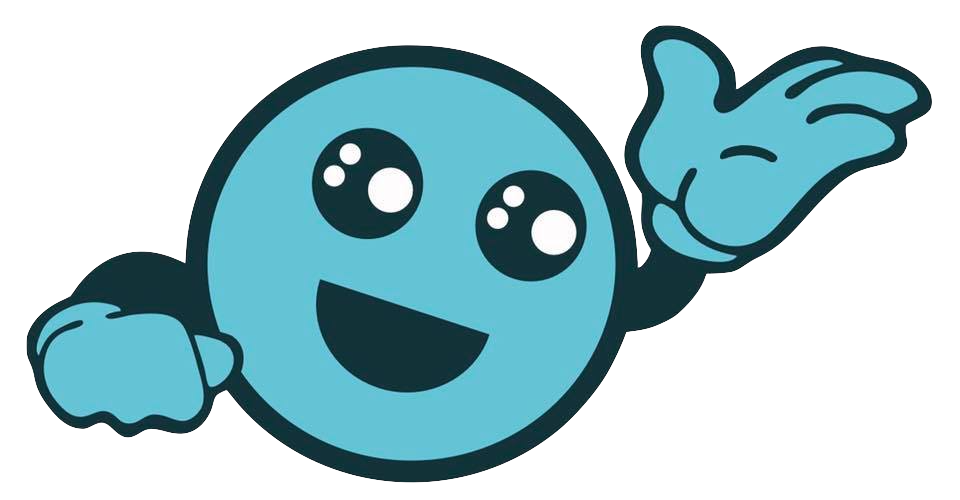 Your Official WNC GellyBall Brand Dealer